Last Updated: November 18, 2018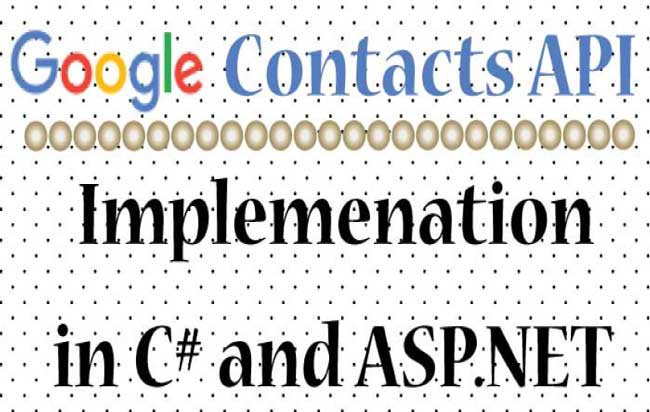 In this tutorial I will develop a web application to get all Google Contacts from a person account who authorizes the application. I will make it in Asp.Net platform and will use C# to communicate with the Google Contacts API. (more…)
Last Updated: November 18, 2018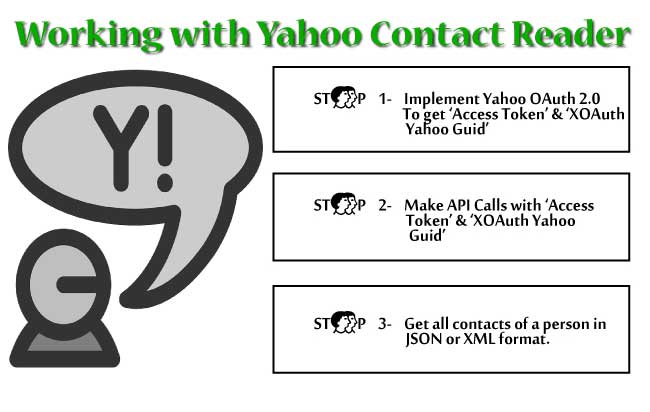 In this tutorial I will explain how to use Yahoo API to read a person's Yahoo contacts. In common language I create an App called Yahoo Contact Reader for anyone who authorizes it so that this app can access his Yahoo contacts. I will use C# to communicate with Yahoo API and my app is made in ASP.NET platform. There are 2 steps in making a Yahoo Contact Reader App – (more…)
Last Updated: November 18, 2018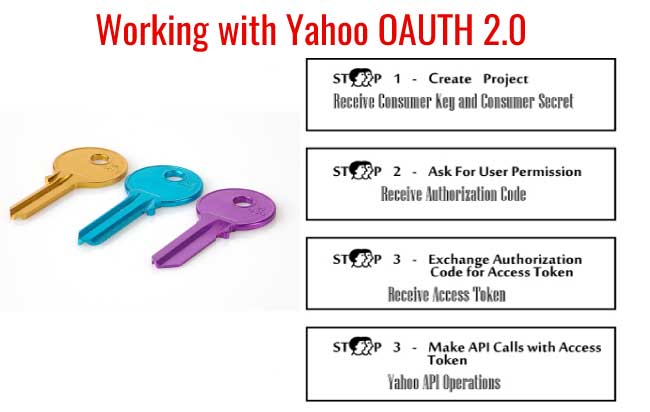 What is OAuth
OAuth
is an open standard to
authorize
application to access user data from online servers without sharing user's credentials. It is specifically designed to work in
Hypertext Transfer Protocol (HTTP)
. OAuth provides
access tokens
to applications when the user gives approval, and through this access token the application can access the user's data stored in online servers.
Today nearly all top service providers like Amazon, Google, Yahoo, Twitter, Microsoft and Facebook support OAuth and allow applications to access users data stored in their servers. The first version of OAuth known as OAuth 1.0 became live in April 2010 then the next version i.e. OAuth 2.0 came in October 2012.
(more…)
Last Updated: November 18, 2018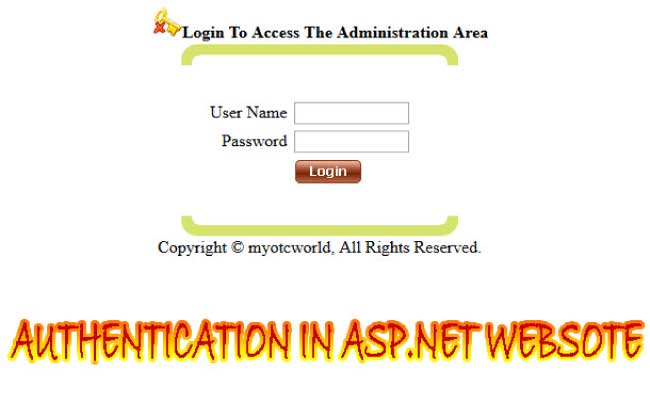 What is Authentication
Authentication
is a process of identifying a person. It is commonly done through the use of login page which asks a user to enter his
username and password
. In ASP.NET websites you can do the authentication of a user by matching his user id and password with the one stored in the database. If both his username and password matches only then he is allowed to view secured areas of the website.
(more…)
Last Updated: November 18, 2018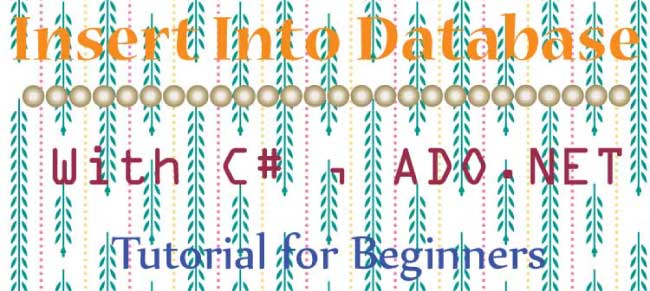 With cSharp(commonly known as C#) we can easily do ADO.NET programming to access a database, insert data into database tables, retrieve data from database tables and update data in the database tables. This is a tutorial suited for anyone who would like to get started working with databases in C# by using ADO.NET.
Entity Framework Core
- Do you know that with Entity Framework Core, you can also do inserting of data, and all other database operations just like ADO.NET.
In this
C# Database Tutorial
I will teach you how to insert data into a database.
(more…)