Category :- Asp.Net
Last Updated: December 1, 2018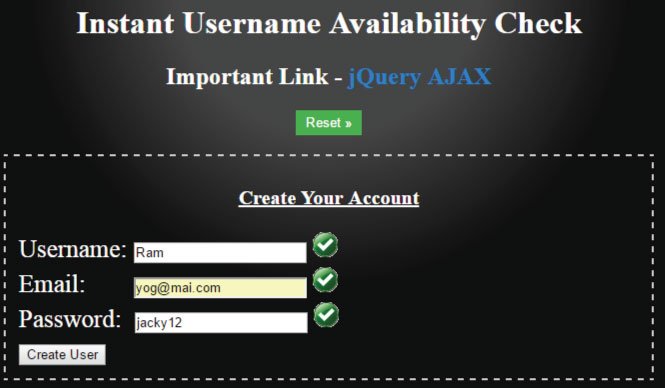 The Instant Username Availability Check feature will enable visitors to easily find out which usernames are available and which are already taken. So when they come to create their account on your website they don't have to: (more…)
Last Updated: March 22, 2019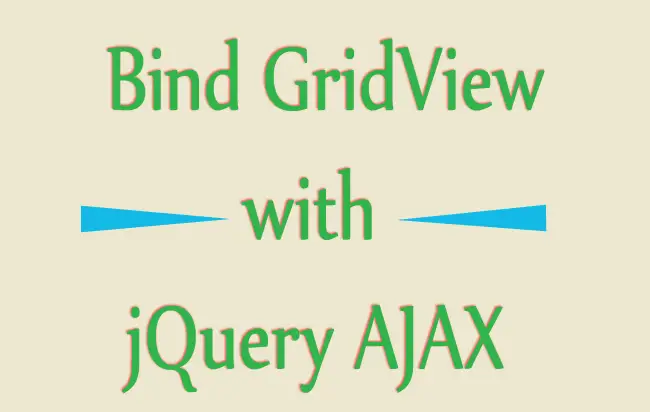 In this Tutorial I will teach you with example how to bind a GridView with jQuery AJAX, from data which is fetched from a Database. The GridView will also have pagination and the whole thing - from binding to paging will work in asynchronous manner (without PostBack). (more…)
Last Updated: December 1, 2018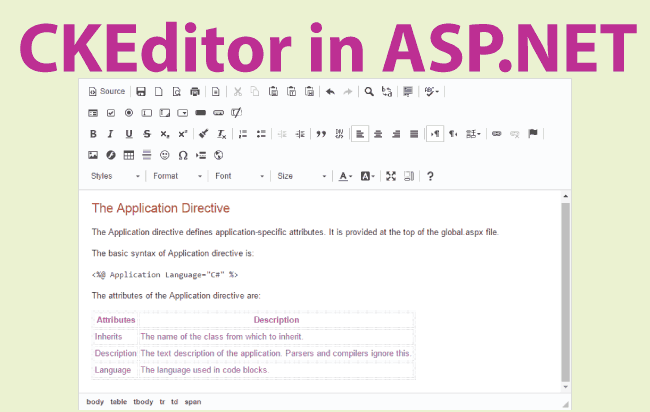 Sometimes you need to provide a feature to add HTML contents in a database table's column. For creating this feature you can use CKEditor which is a free HTML Text Editor. It's integration is fairly simple and this tutorial will teach how to use CKEditor in your ASP.NET Web Forms website. (more…)
Last Updated: December 1, 2018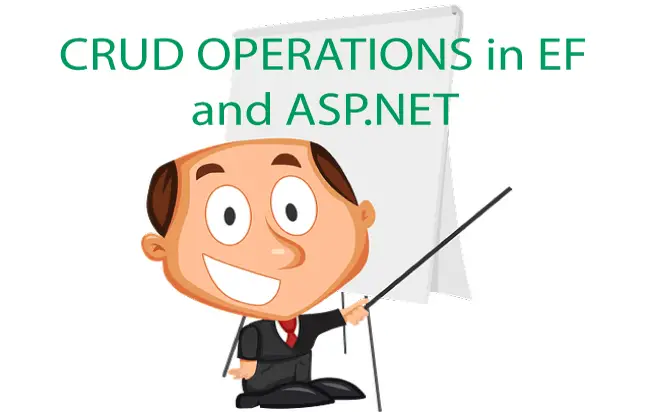 CRUD – Create Read Update Delete are the first step to learn in database programming. Entity Framework helps you can do the CRUD Operations easily in ASP.NET Web Forms. The Entity Framework (EF) makes coding simpler and faster. In this tutorial I will teach you how to use Entity Framework (EF), I will create a Student Form which will create Student Entries (Records) in the database. Below this form I will put a GridView control, to read all the records and show them to the user. The GridView will also help in Updating and Deleting these Student Records through the Edit and Delete icons that are provides in each of it's rows. (more…)
Last Updated: October 2, 2019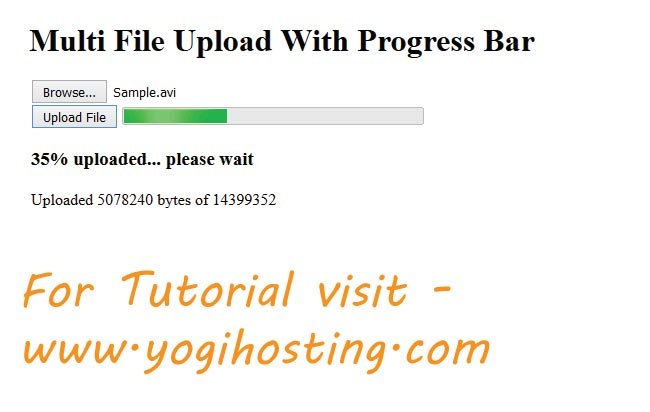 Multiple File Upload with Progress Bar is necessary whenever any file upload is taking place in your website. It does the simultaneous uploads of files at the same time, and also shows the Real Time Upload Progress. This feature can be created in your ASP NET website using JavaScript and AJAX.
(more…)
Last Updated: October 2, 2019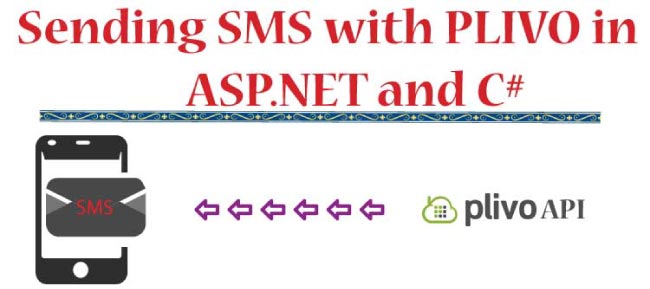 In websites we see the feature of sending SMS to customers mobile numbers. This is done for a number of reasons like sending one time password (OTP), authentication, marketing and more. You can also add SMS sending feature in your website very easily using Plivo. which is a Global SMS & Voice calls service.
I have also written a similar tutorial for sending SMS using
Twilio
. You should also check that tutorial after you have read this one.
Plivo SMS API
In this tutorial I will teach you how to send SMS using Plivo SMS API in your ASP.NET website. First you need to create your account in Plivo website and generate AUTH ID and AUTH TOKEN. With these 'Auth Id and Auth Token' you can communicate with Plivo API to send SMS to any desired mobile number.
(more…)
Last Updated: October 2, 2019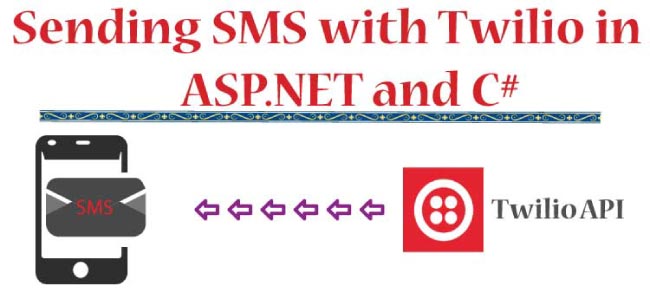 In this tutorial I will explain you how to use Twilio to send SMS using C# and ASP.NET. You can send SMS to any phone number and anywhere in the world. Let us first introduce you to Twilio.
What is Twilio
Twilio allows making and receiving phone calls and also sending and receiving text messages, using its APIs. Programmers can implement Twilio APIs in their code and create all sort of applications involving phone calls and SMS. It's services are accessed over HTTP and are billed based on usage. It can be used easily in our application for creating features like SMS authentication, OTP, SMS marketing and more.
(more…)
Last Updated: October 2, 2019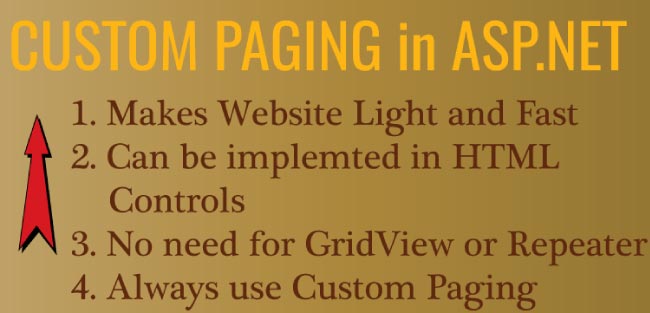 In this Tutorial I will show how to fetch data from database using Custom Paging and show it inside an HTML table. Yes I will "not" use GridView and Repeater to show the data, instead my HTML table will do this work.
The HTML table will itself look like a Grid and will also have pagination links. Here I will bind data from Northwind Products Table.
(more…)
Last Updated: October 2, 2019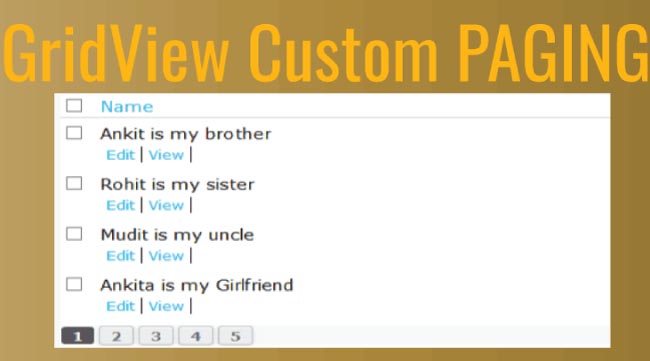 ASP.NET GridView now supports custom paging too. By using Custom Paging your GridView will never slow down as it only fetches the records needed for the current page only. The GridView Custom Paging supports the developers to make their application much faster and light weight too.
(more…)
Last Updated: October 1, 2019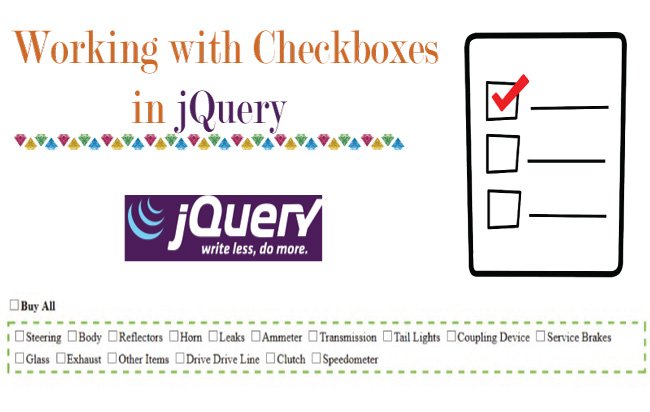 The checkbox can be easily be checked or unchecked using jQuery with just a line of code. Suppose there is a checkbox in the web page, and you have to check or uncheck it using jQuery. Here you have to perform the given steps.
(more…)