Category :- Asp.Net MVC
Last Updated: March 10, 2020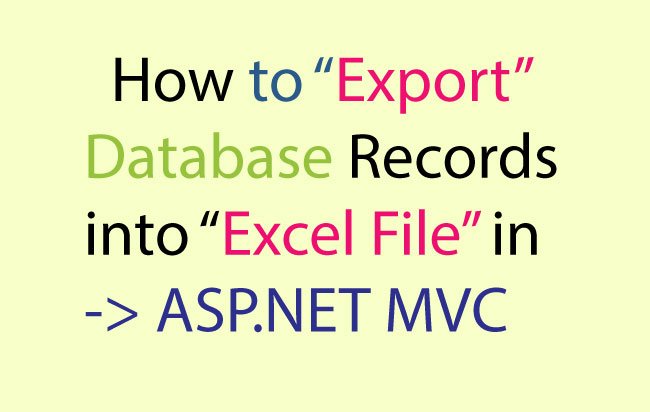 Here in this tutorial I will teach you how to export your Database Records into Excel file using 2 different methods. You can choose any one of these methods when doing your data export to excel file.
(more…)
Last Updated: March 7, 2020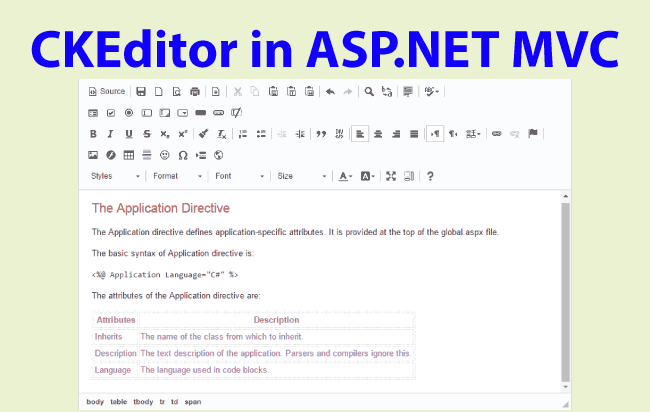 You can create a feature in your MVC site where a user can enter HTML contents for a certain field. This can be achieved using CKEditor which you can download from CKEditor's Website.
(more…)
Last Updated: March 9, 2020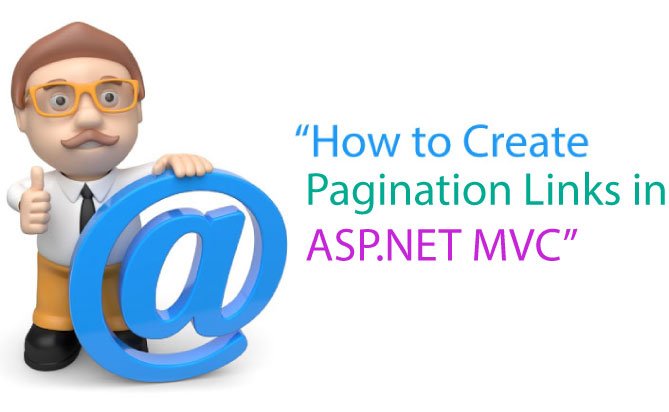 In ASP.NET MVC you can create paging Links very easily using 2 classes – PagingHelper.cs and PagingInfo.cs.
(more…)
Last Updated: March 9, 2020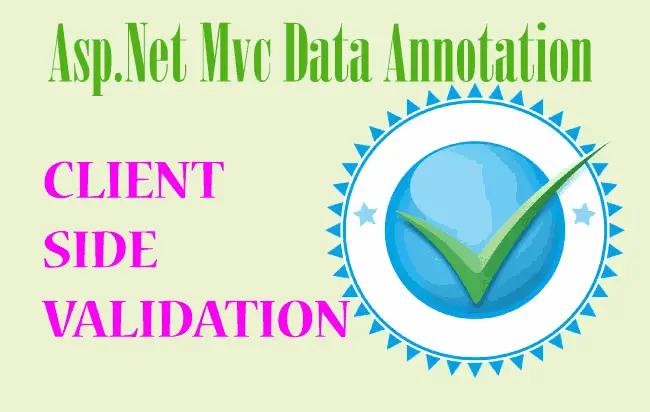 In ASP.NET MVC, the Client Side Validation of controls are done using jQuery and 2 plugins called jQuery Validation & jQuery Unobtrusive Validation.
Download jQuery, jQuery Validation & jQuery Unobtrusive Validation from NuGet
The first thing is to include all these 3 in your project, which you can do easily through NuGet.
(more…)
Last Updated: March 9, 2020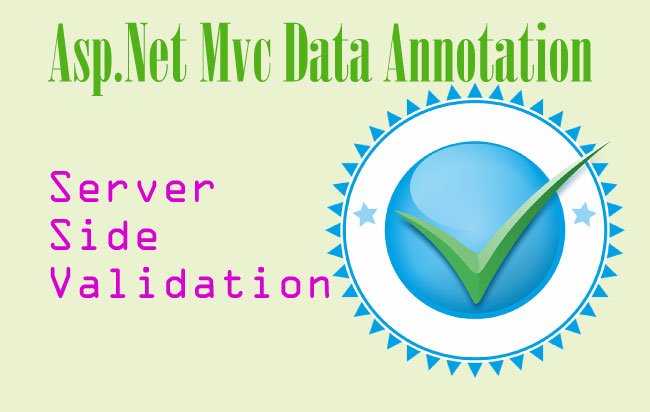 Whenever a form is submitted then you should ensure to do the Server Side Validation of every control so that the received data is correct and valid.
Some developers provide only client side validation and leave the server side validation. This is a wrong practice as users can disable JavaScript on their browser and bypass the Client Side Validation. Therefore always make sure to do Server Side Validation in your project.
(more…)
Last Updated: March 8, 2020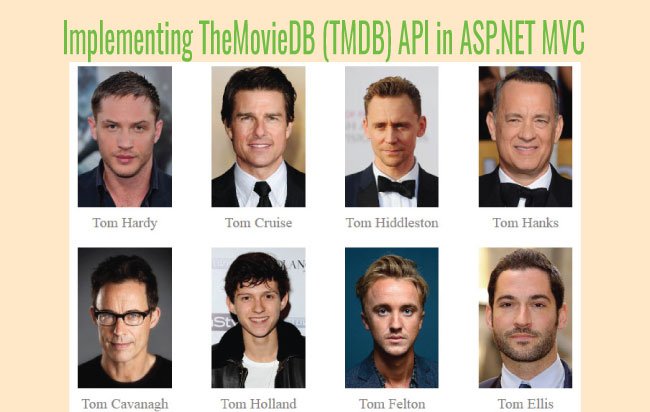 Introduction to TheMovieDB API
The Movie Database (TMDb) is a community built movie and TV database. Every piece of data has been added dating back to 2008. TMDb's strong international focus and breadth of data is largely unmatched and available through the mean of TheMovieDb API. You can use this API to create different sort of features like searching movie, actors, TV series, companies, reviews and much more.
(more…)
Last Updated: March 2, 2020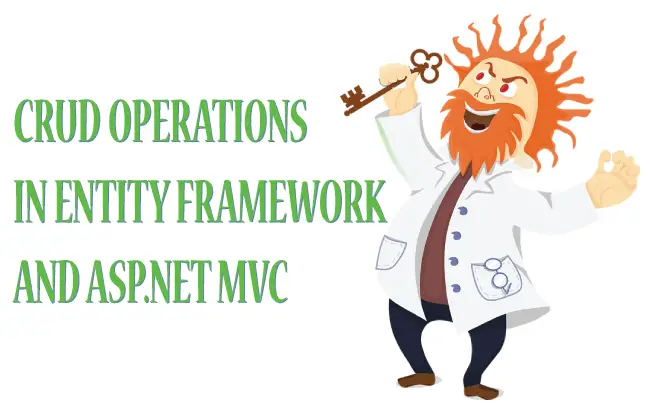 CRUD Operations are the basic thing when performing database operations. You can insert a record then read, edit or delete it from the database. If you want to learn how to use Entity Framework for database operations in ASP.NET MVC website then this tutorial is going to help you a lot. So let's start with it.
Create Database Table and Stored Procedures
The database table where the information will be inserted is the Student table.
(more…)
Last Updated: March 2, 2020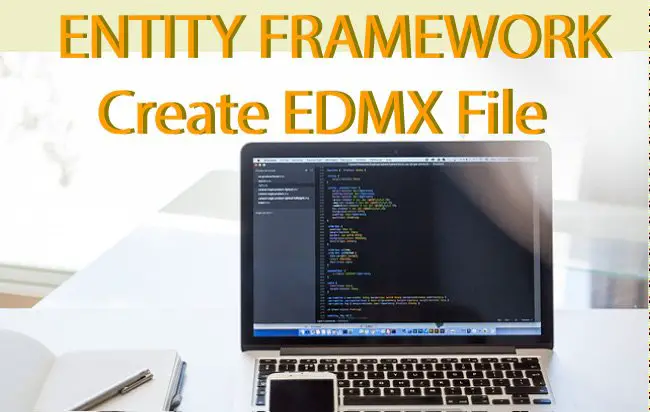 Microsoft has created Entity Framework (short form EF) for helping developers to automate database related operations in C#, VB, C++ and other dot net based programming languages. Due to EF, developers are not needed to do the lengthy ADO.NET programming as EF takes all it's care.
EF helps developers in many ways like:
1. Less database related codes.
2. Fast development of projects.
3. Better transaction.
4. Testing improvements.
Here in this tutorial I will help you to get stated with Entity Framework.
Entity Framework Core
- The latest version of of Entity Framework is Entity Framework Core, you can learn about it in the series of tutorial made specially for programmers.
(more…)
Last Updated: March 2, 2020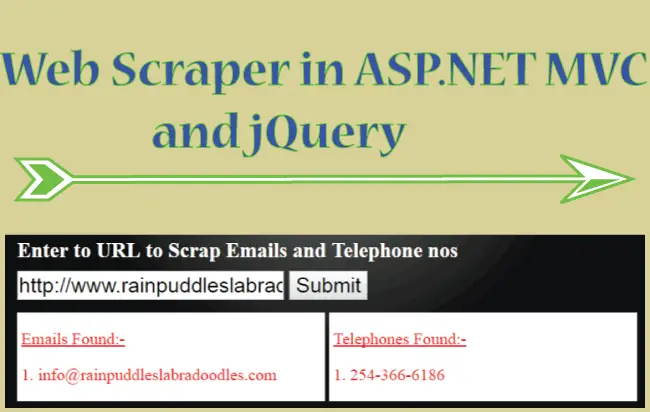 A Web Scraper is a software that helps in extracting data from websites. They can be use to extract typical information like emails, telephone numbers, addresses, etc from different URL.
This extracting technique is also known as 'Data Harvesting'.
I created this tutorial to teach how to create your own Web Scraper in ASP.NET MVC and jQuery. This Scraper will extract all emails and telephone numbers from a specified URL and show them in a HTML div control.
(more…)
Last Updated: October 2, 2019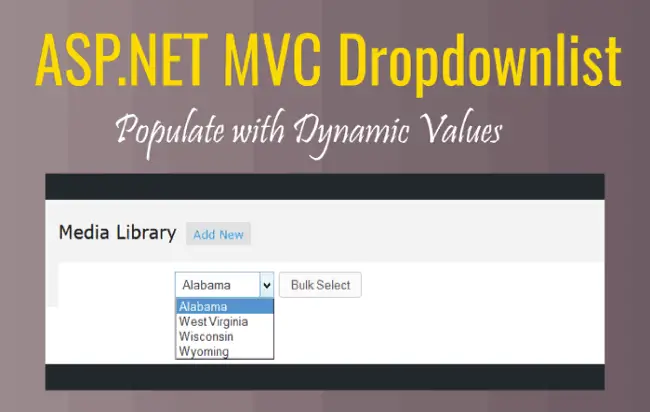 Sometimes it our ASP.NET MVC application it becomes necessary to populate dropdown with dynamic values such as from the database. So here in the controller you can create a list object of type SelectListItem, fill it with values and then send this object to the View.
(more…)