Last Updated: June 8, 2021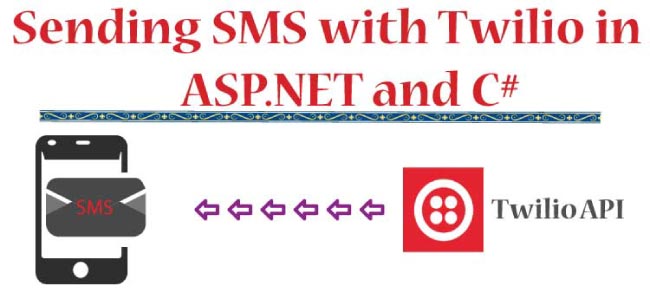 In this tutorial I will explain you how to use Twilio to send SMS using C# and ASP.NET. You can send SMS to any phone number and anywhere in the world. Let us first introduce you to Twilio.
What is Twilio
Twilio allows making and receiving phone calls and also sending and receiving text messages, using its APIs. Programmers can implement Twilio APIs in their code and create all sort of applications involving phone calls and SMS. It's services are accessed over HTTP and are billed based on usage. It can be used easily in our application for creating features like SMS authentication, OTP, SMS marketing and more.
(more…)