Last Updated: June 8, 2021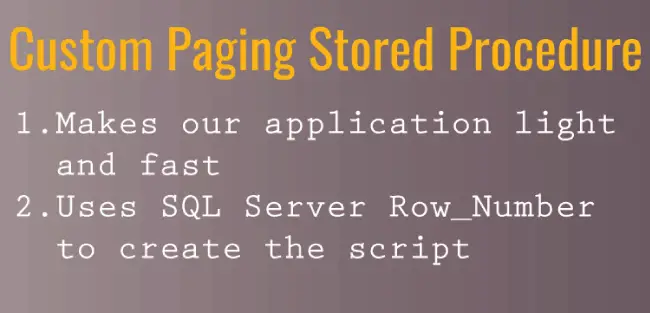 Huge data with paging always causes big headaches to developers. It not only slows down the performance of the application but also takes up lot of resources of the server.
But fortunately you can use the technique of custom paging in your SQL server stored procedure that make your application faster and better.
(more…)