Last Updated: June 6, 2021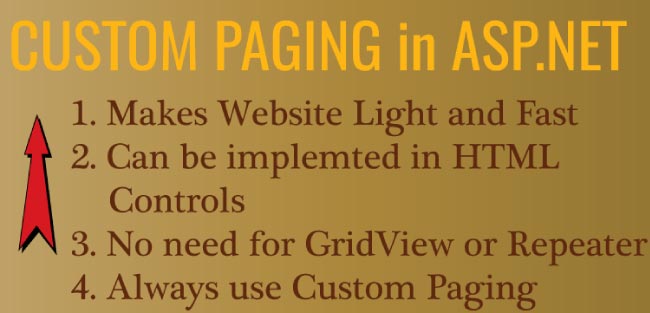 In this Tutorial I will show how to fetch data from database using Custom Paging and show it inside an HTML table. Yes I will "not" use GridView and Repeater to show the data, instead my HTML table will do this work.
The HTML table will itself look like a Grid and will also have pagination links. Here I will bind data from Northwind Products Table.
(more…)