SEMrush is the best SEO Tool available in the market today. It offers all the SEO necessities like tracking keyword's rank, checking competitors keyword's rank, do SEO Site Audit, and many more things. More than 1 million people use SEMrush daily to track their website's performance.
In this tutorial I will explain you how to use this powerful SEO Tool to get top rank of your website in SERPS.
SEMrush Finds Target Keywords
If you are running a Website then it becomes important to get good rank for different Keywords. SEMrush help you in this by providing –
1. Keywords which you can target.
2. Long Tail Keywords and also Related Keywords.
3. It tells Monthly Search Volumes a keyword gets in Google search.
4. Keyword Difficulty Index (KD) – Determines how difficult it is to rank your website for a given keyword (Useful to select the best keywords to target).
Example – I will show you how this works. For the Keyword Seo Tutorial SEMrush provides me good number of Phase Match Keywords with their Monthly Search Volumes, CPC and other information.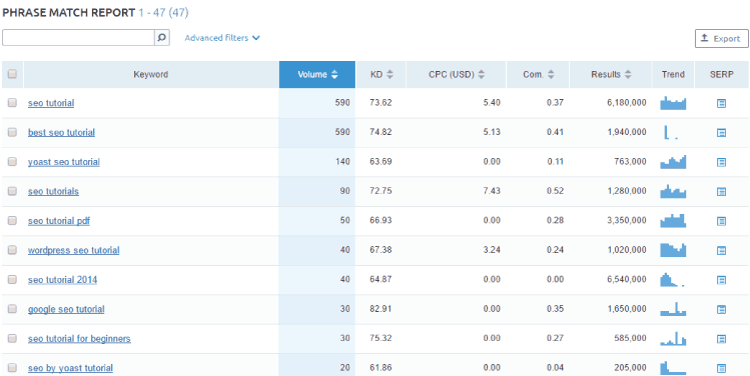 For the same keyword Seo Tutorial SEMrush also provides me large number of Related Keywords and their monthly search volumes.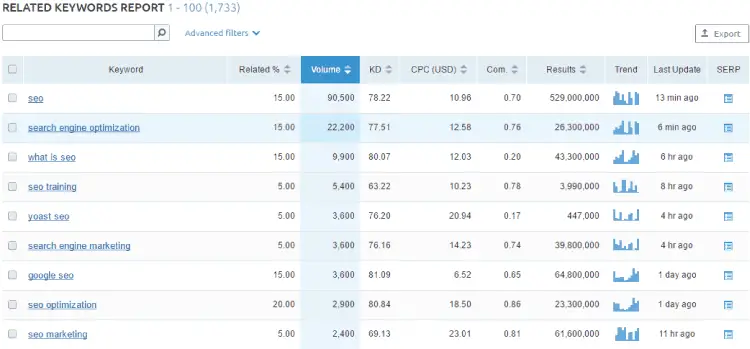 SEMrush Does Site Audit
Optimization is necessary and SEMrush will help you achieve it. Through SEMrush you can also do your Site Audit. It checks all your website pages and reports all SEO problem your website has.
Some of the things which it does here are –
1. Checks if all pages have Title and the title length is within the threshold limit (65 characters).
2. All images have alt tag.
3. Alerts you if you have done over

optimization

of a page. Note that search engines do not like over optimization.
4. Loading speed of all the website pages.
5. Duplicate Content Checks.
6. Poisonous Link Information.
7. SEO Score.
Example – On doing the Site Audit of my website, SEMrush gave a good SEO score and listed out some errors which I can work upon.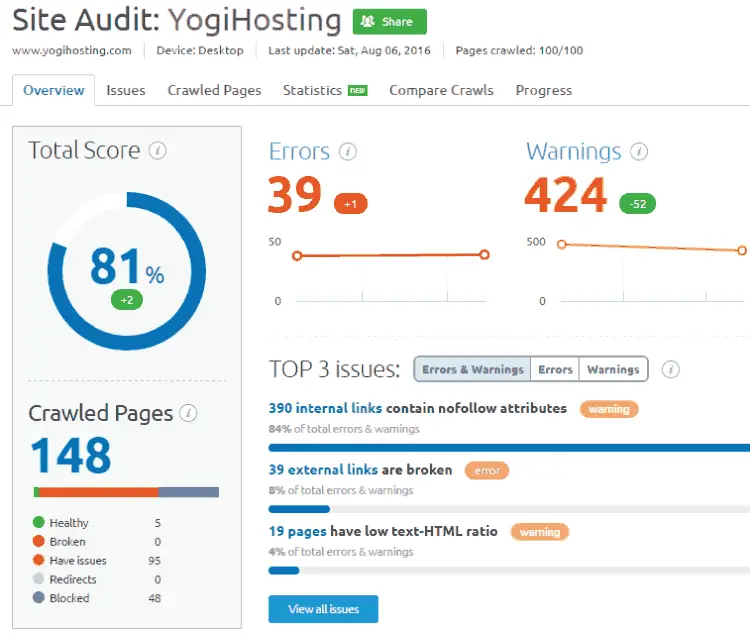 SEMrush also provides error report on broken links. This report is helpful in improving my website SEO score.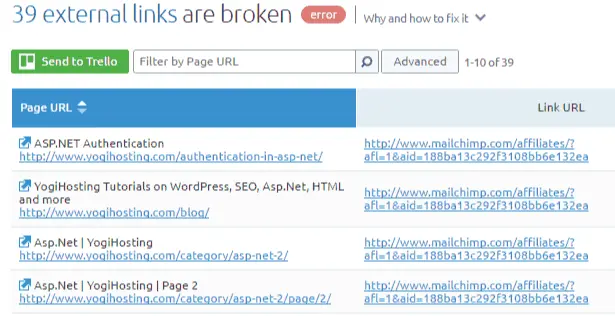 SEMrush Keywords Position Tracking
SEMrush will give you full report on my website's rank for various keywords. It will also provide with suggestion on where to get backlinks for these keywords so that they get higher rank in SERPS.
You can add Keywords to Position Tracking area of SEMrush, and it does the tracking. Due to this, you no longer have to go to Google Search to track your website's rank for various keywords manually. This saves a lot of time.
Example – In the below picture I tell how to do Position Tracking in SEMrush.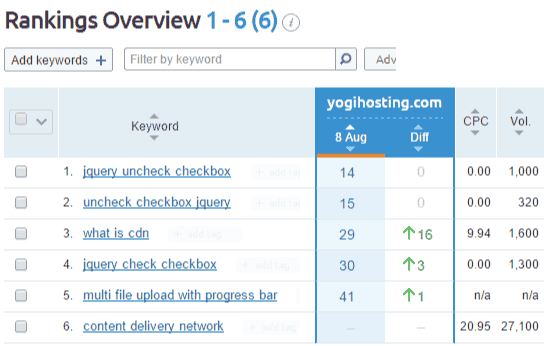 SEMrush Monitors Your Social Media Coverage
Social Media Marketing is very necessary for SEO and SEMrush helps you to succeed in it. SEMrush Social Media tool will let you track social audience of your website in Facebook, Twitter, Google+, Instagram and YouTube. It also let you track how your competitor's website is performing in social circle.
Example – The below pictures shows how SEMrush social media reports look like.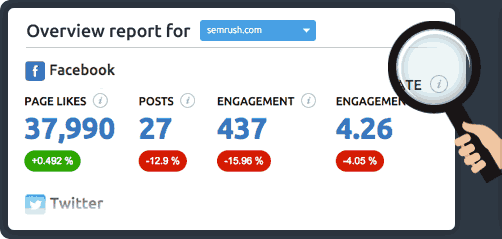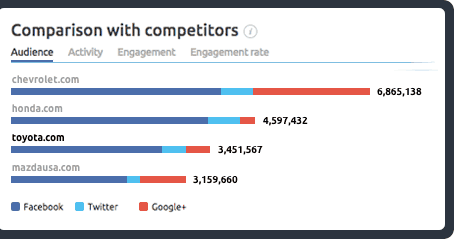 SEMrush Uncovers Competitors Analytics
With SEMrush you can gain insight of your competitor's website's analytics. It allows you to get behind-the-scenes look at their top performing competitors. You can use this information to easily build a successful marketing campaign for your site to.
Some of the competitor's information it provides are –
1. Total Organic Keywords and their position in

SERP

.
2. Country wise traffic based on keyword.
3. Report of total Backlinks the website has and the URLs where they are located.
4. Paid Keywords and their traffic.
5. Report of Referring Domains.
6. Video ADS it is running in YouTube and other networks.
7.PPC keywords they are targeting.
This means SEMrush provides everything about your competitor's website. It is like stealing their information with just a button click.
Example –In the picture below I have shown how easily I got all the secret information of IMDB website.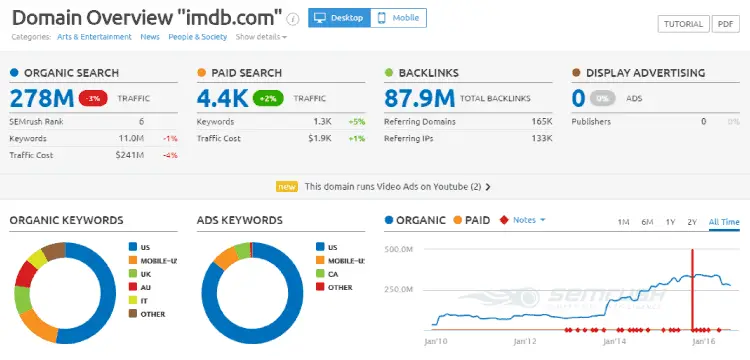 In the same way you can to get the secret information of any website in the internet.
I hope this SEMrush Tutorial has helped you to understand the benefit of this awesome SEO Tool. It will help you to do good and proper SEO. Your efforts will return excellent results with this tool.
I am providing 30 days SEMrush Pro free of cost to you. Just click on the below link to grab this super deal.