Last Updated: September 30, 2019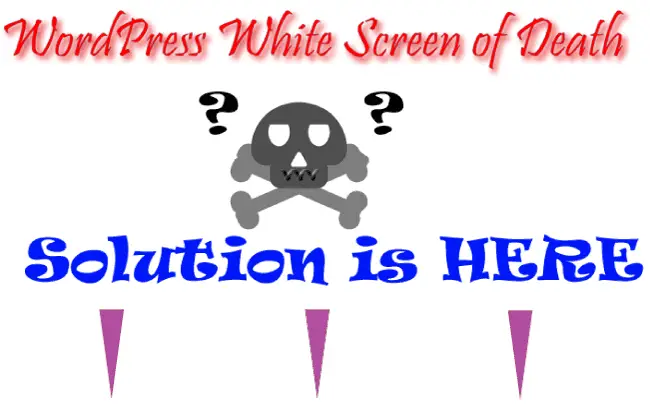 If your WordPress start showing only a White Page and nothing else then you are struck with the problem known as White Screen of Death. This is a WordPress problem which commonly take place when something goes wrong with WordPress.
WordPress login page is also White
WordPress White Screen problem also prevents you to log in to your WordPress account, because you cannot see the login page any more. This problem is due to some in-compatible or faulty plugin. This problem can be corrected by deactivated all the plugins from the WordPress database and then identifying and removing the bad plugin.
(more…)