Last Updated: October 2, 2019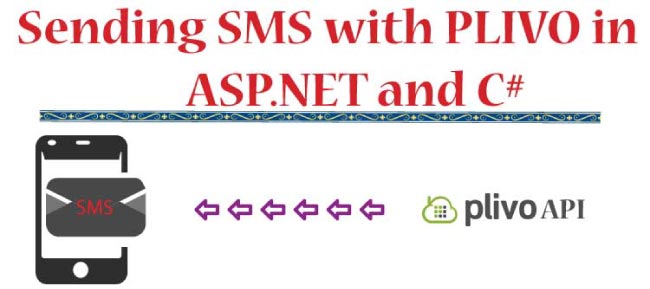 In websites we see the feature of sending SMS to customers mobile numbers. This is done for a number of reasons like sending one time password (OTP), authentication, marketing and more. You can also add SMS sending feature in your website very easily using Plivo. which is a Global SMS & Voice calls service.
I have also written a similar tutorial for sending SMS using
Twilio
. You should also check that tutorial after you have read this one.
Plivo SMS API
In this tutorial I will teach you how to send SMS using Plivo SMS API in your ASP.NET website. First you need to create your account in Plivo website and generate AUTH ID and AUTH TOKEN. With these 'Auth Id and Auth Token' you can communicate with Plivo API to send SMS to any desired mobile number.
(more…)