Last Updated: June 19, 2020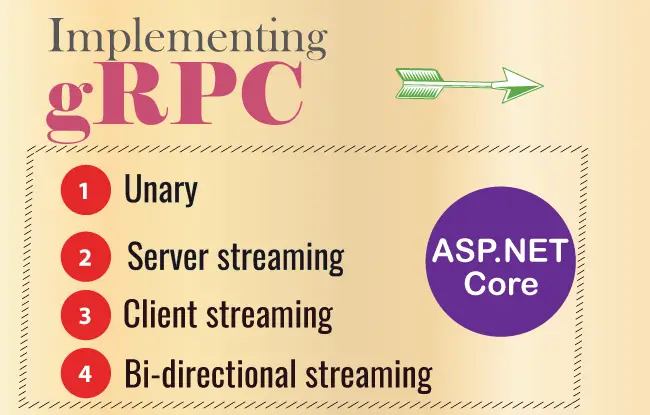 gRPC is a Remote Procedure Call protocol developed by Google which is up to 6 times faster than REST APIs. In this tutorial you will learn everything to build a gRPC service in ASP.NET Core. I covered the following types of calls:
Unary
Server streaming
Client streaming
Bi-directional streaming
The full source codes are given at the bottom of this tutorial. So enjoy learning gRPC.
(more…)