Tutorial – WooCommerce Products Settings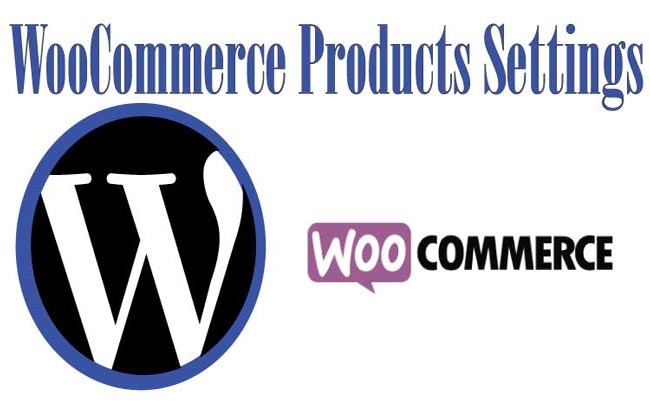 From WooCommerce Products Settings area you can control the product attributes and features of our online store. The location of WooCommerce Products Settings in WordPress Dashboard is WooCommerce > Settings, then click the Products tab at the top. This area is divided into 4 smaller parts which are as follows –
Make sure you have done your
WooCommerce General Settings
correctly. The general settings include choosing your currency from USD, Pound, Euro, etc, base location, selling location, and other important things.
1. General – From here

Measurements and Reviews

settings can be done. For Measurements provide unit in 'kg', 'g', 'lbs' or 'oz'. For Dimensions Unit provide unit in 'm', 'cm', 'mm', 'in' or 'yd'.Under Reviews heading provide how

Product Ratings

appear in online store by enabling or disabling the following options –

a. Enable ratings on reviews.
b. Ratings are required to leave a review.
c. Show "verified owner" label for customer reviews.
d. Only allow reviews from "verified owners".

2. Display – It deals with controlling

Shop & Product Pages

of your shop. There are the following options -a. Shop Page – To set the base shop page of your online store.
b. Shop Page Display – To control what is shown in the product archives page.
c. Default Category Display – To control what is shown in the category archives page.
d. Default Product Sorting – Set the default sort order of products in your online store.
e. Add to cart behaviour – Option to enable redirect to cart page when a product is added to the cart, and enabling

Ajax

option when adding products to cart. Enabling Ajax provide a partial postback of the page. so there is no page refresh, hence is good to enable it.

Under the Product Images, there are options to set the product image dimensions of your online store. You can set the dimensions of Catalog Images, Single Product Image & Product Thumbnails. There is also an option to enable the Lightbox for product images.

It is also required to regenerate all the image thumbnails for the new image dimensions to show in your shop.

3. Inventory – Provide your stock management settings by giving your hold stock minutes, notification settings, notification Recipient(s), low and out of stock threshold limit. This is very helpful in managing your orders and products cleanly.
4. Downloadable Products – Set the file download method & access restriction type for downloadable/digital products.
Learn
WooCommerce Tax Settings
to let you to set tax rates in your products, so that you do not have any problem with the tax officer later on.
WooCommerce Settings Tutorials
Below are the WooCommerce Settings tutorials which will help you to learn more:
2. WooCommerce Products Settings