Duplicate Content in a website means the text present on one page is also available elsewhere, either in some other page of the same website or in another website. Duplicate Content in your website can severely affect SEO because Search Engines do not like duplicate content and gives very poor rank to such websites in their search results. You must perform Duplicate Content Check from time to time and take proper actions whenever you find one.
You can increase the traffic to your website by optimizing the various areas like
meta description, content, title and more. You can understand all these by reading the tutorial on
SEO Terms
that covers all of these things in details.
Types of Duplicate Content Checks to Perform
There are two main types of Duplicate content Checks that you must do, these are –
1. Internal Duplicate Content Check
Internal Duplicate Content happens when two or more pages in the same website contain same content. Note that even a 5% duplicate content can become bad for your website SERP. Therefore always remember to perform Internal Duplicate Content Check from time to time.
Take for example – a website owner has written a 250 words paragraph on herself in the 'home' page and she pasted the same paragraph in the 'about' page too. This leads to Internal Duplicate Content problem and will bring the website' rank down. This should be avoided because every page should have non-duplicate content.
I recommend making the duplicate content as small as possible and should always be kept under 3%.
The percentage of duplicate content is calculated with the formula –
(No of duplicate words / Total words)* 100

In the above case, if 250 words are duplicate and total words in about page are 1000 then duplicate percent would be – 250/1000*100 = 25%.
If you don't have
Google Analytics
for your site then you are missing a good deal of goodies. Check this tutorial and set it up in just 2 minutes time.
2. External Duplicate Content Check
Unlike Internal Duplicate Content, an External duplicate Content problem happens when some other website copies some part of your website's content and uses it in their own website. Though Search Engines take External Copied Content seriously, but sometimes they fail to detect who copied whose content.
So in that case you may find your website loosing search engine ranking. Therefore it becomes necessary to notify search engines that your are the original publisher of that content and ask them to punish the real culprit.
You may be wondering how to find which website has copied my website content. Don't worry, in the below paragraph I will explain how to check such Duplicate Contents through automatic tools.
Performing Duplicate Content Check in your Website
Luckily performing a Duplicate Content Check is very easy and fast. There are lot of online tools which do this task. Let us discuss three most important ones –
1. Copyscape Duplicate Content Checker
Copyscape will help you find your content thieves. Go to the Copyscape website and enter the URL of a page in your website.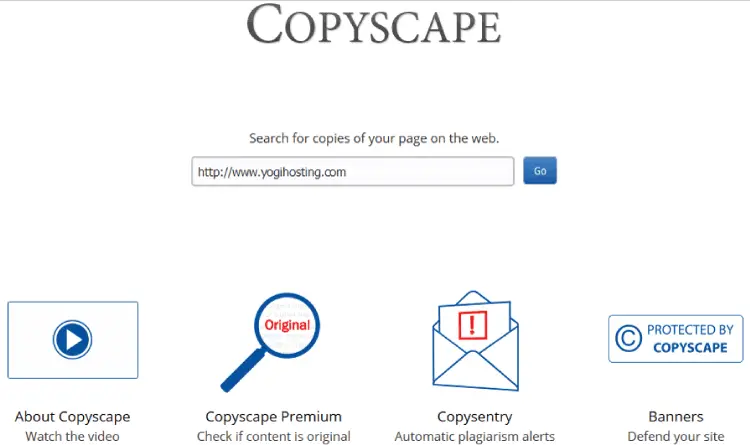 Next, click the search button to get the results.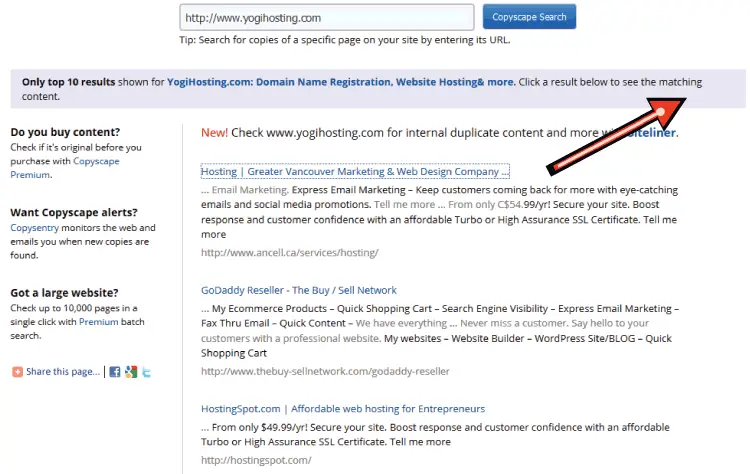 2. Siteliner Duplicate Content Checker
Siteliner will check for Internal Duplicate Contents in your website. Go to Siteliner website and put your website URL in the search box, and press the search button. You will soon see the result containing pages with internal duplicate content.
Do you struggle doing SEO for your site. Not anymore, because this article on
What is SEO
is going to teach you the basics of SEO just in 5 minutes.
3. Small Seo Tools Plagiarism Checker
It is another great tool to perform Duplicate Check. In this tool you can enter the text or upload the text document to find your content thieves.
Click here to do the search.
Fight with Content Thieves
Once you have done the Duplicate Content Check and found out who has stolen your content. Then you have to get the stolen content removed. I want to tell you that it does not cost any money as you don't have to hire an attorney for filing a legal case against these thieves. This is how you should proceed –
Contact the Site Owners
Go to the website where your content is placed. Find the email address & telephone number listed on the website. Communicate with them and ask them to remove your content. You can also submit your concerns through the contact form listed mainly in the contact us page.
Do you know that
SEMrush
SEO Tool provides not only your site's SEO report but also every minute details of your competitor's website . I will show how I got full details of IMDB website by using this tool.
If you do not find any contact information in their website. Then perform the Whois record search of the website. The Whois record will give the email and other information of the domain owner.
It will also provide the name of the Web Hosting Company where the website is currently hosted.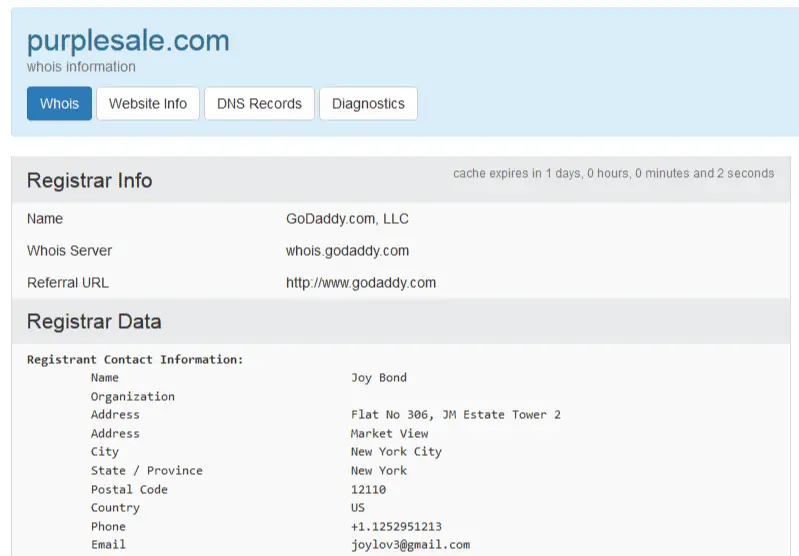 Contact the Web Hosting Company
From the Whois record you can also know the web hosting company of the domain. Tell them that the website owner is involved in illegally copying of your contents. Ask them to remove your content from the website.
Contact Google and Submit your Complain
If everything fails, then kindly contact Google at here. The direct link of the form which you have to fill and submit to Google is here (https://www.google.com/webmasters/tools/dmca-notice).
You will be asked to fill up a short form providing them the
URL
of your original content and the URL of all the pages where content thieves have used it. Google will investigate your inquiry and will remove all these copied pages from it's search results. While at the same time your Original content ranks gets a boost.
I hope our article has given you much information regarding Duplicate Content Check and taking proper actions against any person who steals your content. Do share your comments with us.
Do you know that
Backlinks
is the top most factor to get high ranks in Google searches. I have listed top website where you can easily get high quality backlinks to your site.