Category :- WordPress
Last Updated: October 2, 2019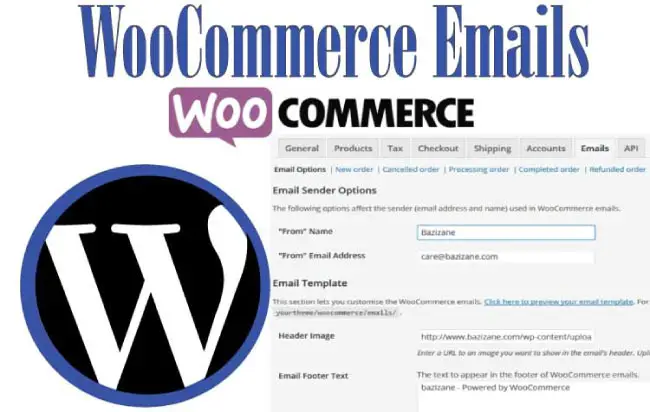 This settings tells WooCommerce when and how emails have to be send to the buyers. From here shop owners can also Customize WooCommerce Emails to the feel and look of their store.
Email Sender Options provide you to set From Name and From Email Address for these emails.
Email Template provide you to –
Add Header Image
Put Email Footer Text
Set the Base, Background, Email Body Background & Email Body Text Colors for the emails.
(more…)
Last Updated: October 2, 2019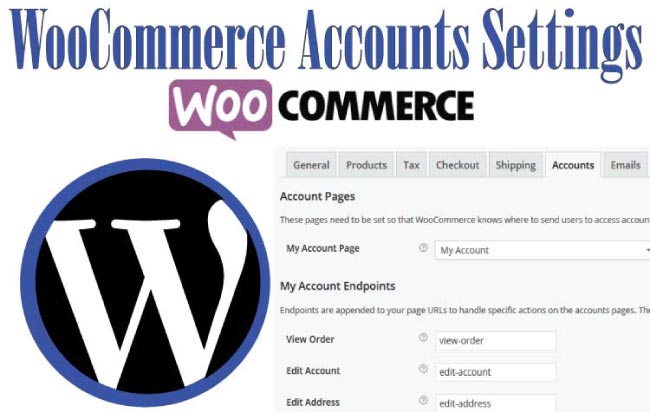 This setting let WooCommerce know where to send buyers when they access the different pages of your eCommerce website.
My Account Page
It can be selected from the dropdown list control. This page will be shown by WooCommerce to your customer when they click My Account page in your store.
(more…)
Last Updated: October 2, 2019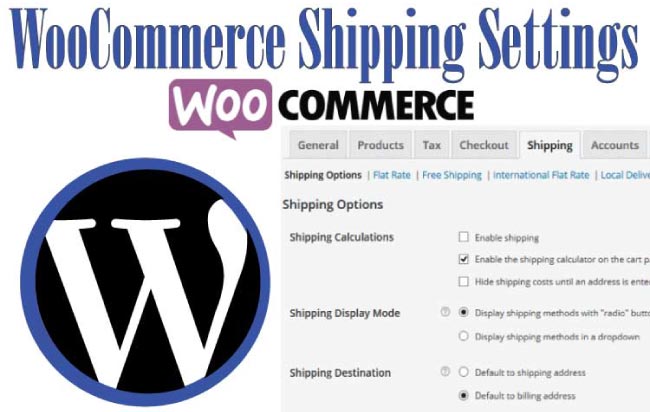 WooCommerce Shipping settings specifies configuration settings of product shipping. From this area you can control how to display Shipping Calculations in your store.
These are - display Shipping Methods either in the form of radio buttons or drop down list, provide Shipping Destination or restrict shipping to certain countries of your choice.
(more…)
Last Updated: October 2, 2019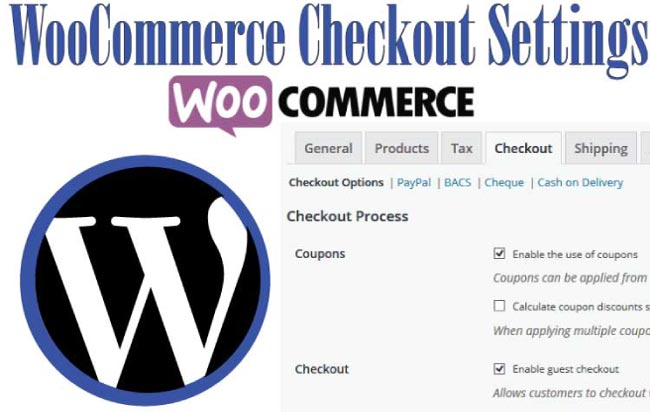 WooCommerce Checkout Settings let you set what you want in checkout process, like how to take payments and do a lot of other related things. It is important to understand the WooCommerce Checkout settings so that you can give the best experience to your customers.
(more…)
Last Updated: October 2, 2019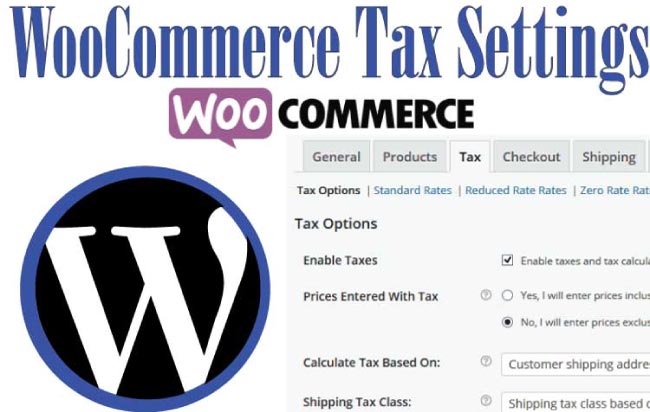 WooCommerce Tax Settings let you to set tax rates in your products so that you do not have any problem with the tax office. By setting tax properties you can automatically charge taxes on both product price and shipping price. You can also put the taxes in for different countries, cities, states and postcodes. (more…)
Last Updated: October 2, 2019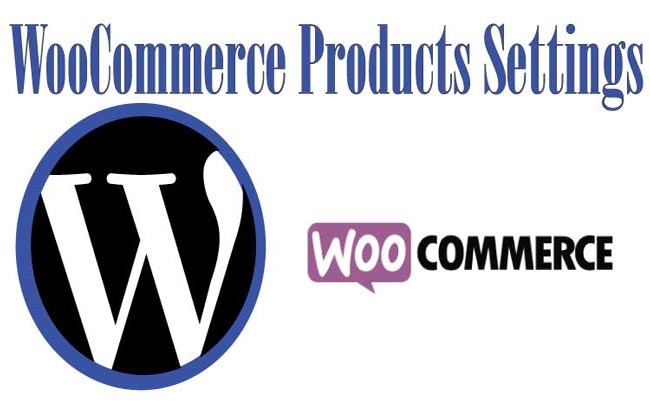 From WooCommerce Products Settings area you can control the product attributes and features of our online store. The location of WooCommerce Products Settings in WordPress Dashboard is WooCommerce > Settings, then click the Products tab at the top. This area is divided into 4 smaller parts which are as follows - (more…)
Last Updated: October 2, 2019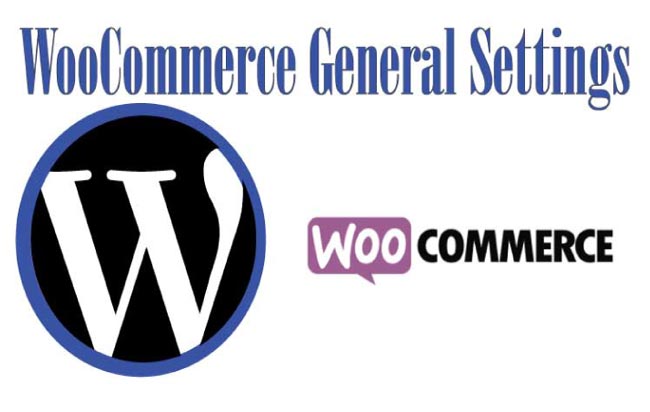 WooCommerce General Settings allow to set all major store wide general settings. The location of General Settings area is WooCommerce>Settings in your WordPress dashboard, then click the General tab given at the top left of the page. (more…)
Last Updated: October 2, 2019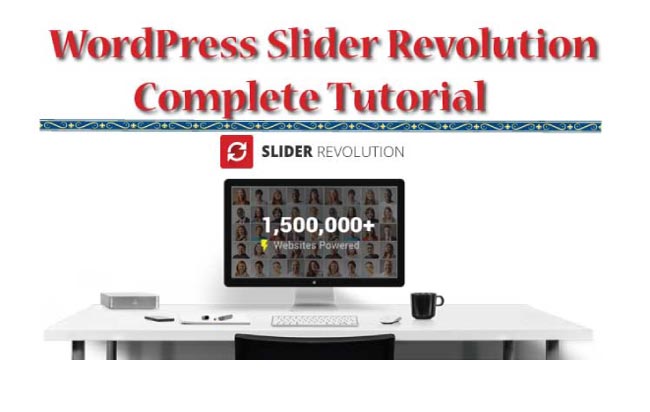 Slider Revolution is a premium WordPress plugin which is very popular among WordPress websites. It can be used to make amazing image sliders with animation effects in WordPress website. Using it you can create sliders that have images with flying text, links and buttons.
By flying I mean the text, links and button comes over the images, within a delay of few milliseconds, from anywhere – top, below, bottom of the screen.
(more…)
Last Updated: October 2, 2019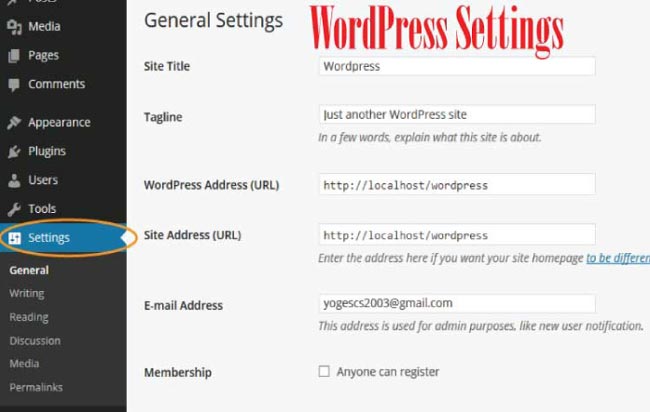 All web hosting come with One Click WordPress Setup for the domain. After the WordPress setup is completed you can log on to the WordPress Dashboard and start building your website in the way you want. Here I will discuss the Settings area where important settings can be controlled and managed. (more…)
Last Updated: October 1, 2019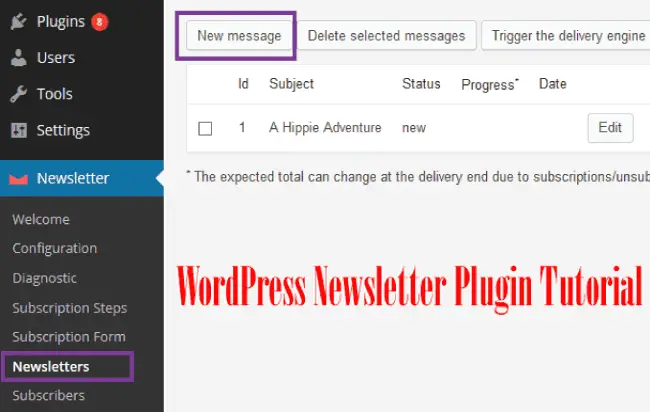 WordPress Newsletter plugin is a must to have if you are planning to send regular emails to your viewers. It acts both as a Subscription Plugin, by creating email subscription forms in your website, and Email Plugin, by sending emails to your subscribers, right form in your website. In short it works like this -
Once a person subscribe to your blog a confirmation email will be sent to his email address which they have to confirm before they start receiving newsletter from your blog.
With this plugin you can also
create high quality newsletter
and send them to your blog subscribers whenever you want.
(more…)